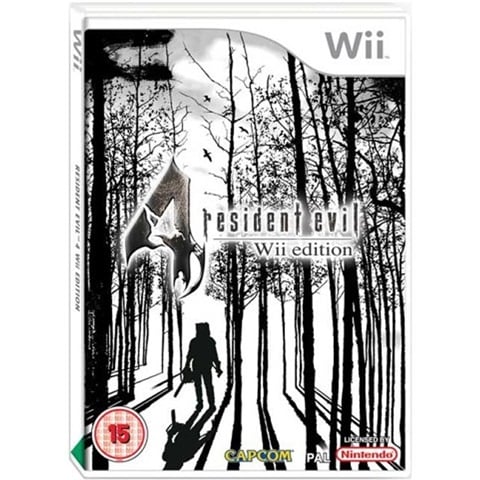 Resident Evil 4 (15)


WeSell for
£6.00
WeBuy for cash

£2.00

WeBuy for voucher

£4.00

In stock online
402
Resident Evil 4 (15)
One of the most celebrated games of all time now comes to the Wii with added Wii Remote support, allowing players to aim, fire, slash, reload, crank and avoid oncoming adversaries with intuitive motions and movements. With new intuitive controls, RE4 Wii Edition is reborn as a whole new experience.
Leon S. Kennedy, formerly Raccoon City Police Department's idealistic rookie cop, is now a U.S. agent with a top-secret mission to rescue the President's daughter, who has been kidnapped by a mysterious organization. Leon must begin his investigation with a trip to an undisclosed Spanish-speaking village in Europe, where he encounters a horde of unruly villagers who pledge their lives to Los Illuminados, the cult that perpetrated Ashley's kidnapping. As Leon encounters unimaginable horrors, he must find out who -- or what -- is behind everything.
---
Notes About Additional Content
Our products may not include additional material like Digital Copies, Online Passes or promotional downloadable content (DLC).