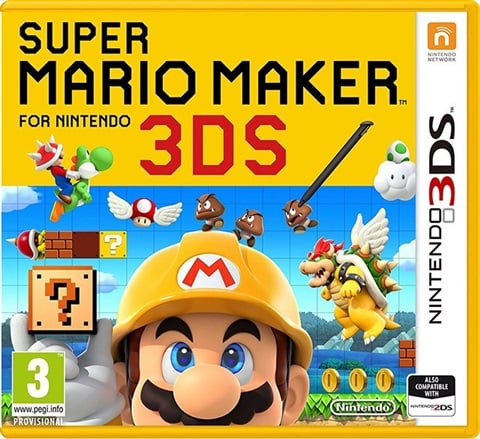 WeSell for
£30.00
WeBuy for cash

£14.00

WeBuy for voucher

£20.00

In stock online
Super Mario Maker
Super Mario Maker for Nintendo 3DS is all about playing courses anytime, anywhere.
There's lots to play, with 100 built-in courses designed by Nintendo. Those levels have extra challenges too, such as collecting every coin or defeating every enemy before reaching the goal. Completing these extra challenges earns you medals.
---
Notes About Additional Content
Our products may not include additional material like Digital Copies, Online Passes or promotional downloadable content (DLC).