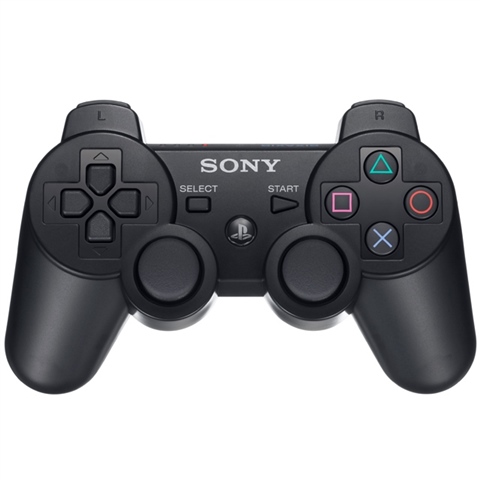 PS3 Official Sixaxis Wireless
Controller


WeSell for
£22.00
WeBuy for cash

£10.00

WeBuy for voucher

£14.00

In stock online
302
PS3 Official Sixaxis Wireless Controller
The newly designed SIXAXIS wireless controller for the PlayStation 3 system enables gamers to harness the potential of the world's most powerful computer entertainment console. Developed by refining the popular original PlayStation controller, the de facto standard in gaming with several hundred millions units sold worldwide, the SIXAXIS controller features motion-sensing technology to detect natural and intuitive movements for real-time and high precision interactive play, acting as a natural extension of the user's body.
The SIXAXIS controller utilizes Bluetooth technology for wireless gameplay and the controller's USB cable to seamlessly and automatically charge the controller through the hardware at anytime. Furthermore, unlike other interactive controllers, the SIXAXIS controller is easy to set-up and is compatible with today's monitors and televisions.
By integrating all these features into the original PlayStation controller design, Sony Computer Entertainment, together with content developers, plans to further enhance the gameplay experience of next generation computer entertainment.
---
Notes About Additional Content
Our products may not include additional material like Digital Copies, Online Passes or promotional downloadable content (DLC).