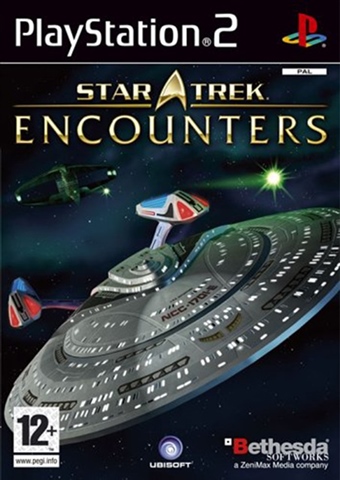 WeSell for
£1.50
WeBuy for cash

£0.30

WeBuy for voucher

£0.50

In stock online
Star Trek - Encounters
Star Trek: Encounters will let gamers pilot up to 60 different ships from all five generations through the known Trek universe. When you encounter new life and new civilizations you'll be able to shoot them with various Trek-style weapons, such as Phasers and Pulse Cannons, in Skirmish, Episode, or head-to-head multiplayer. Encounters will also feature a co-op "onslaught" mode for two players.
---
Notes About Additional Content
Our products may not include additional material like Digital Copies, Online Passes or promotional downloadable content (DLC).