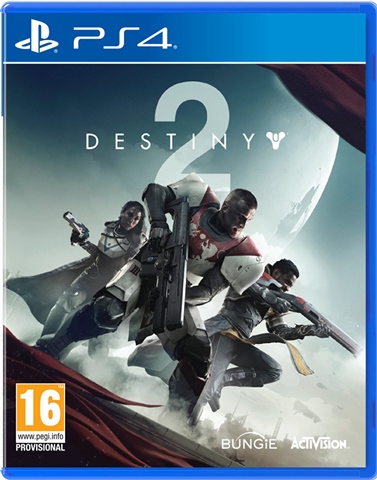 WeSell for
£48.00
WeBuy for cash

£35.00

WeBuy for voucher

£38.00

In stock online
Destiny 2 (No DLC)
Join the fight
Humanity's last safe city has fallen. The brutal commander of the Red Legion, Ghaul, has led an overwhelming force to victory, stripping the city's Guardians of their power.
As one of the remaining survivors, you must venture to mysterious, unexplored worlds of our solar system to discover an arsenal of weapons and devastating new combat abilities. It's up to you to lead the fightback, Guardian - don't let us down…
---
Notes About Additional Content
Our products may not include additional material like Digital Copies, Online Passes or promotional downloadable content (DLC).