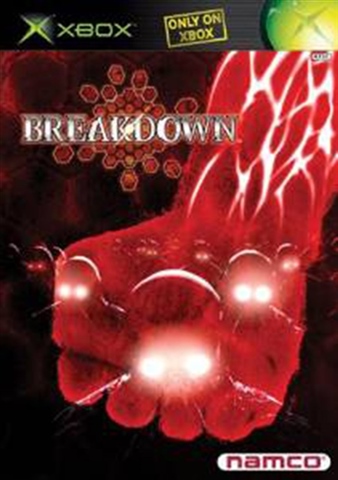 WeSell for
£6.00
WeBuy for cash

£0.60

WeBuy for voucher

£1.20

In stock online:
Only 2 Left!
Breakdown
Trapped inside a mysterious laboratory and unable to remember his past, Derrick Cole discovers his extraordinary powers as he fights for survival against a determined military faction and a legion of seemingly invincible super-human warriors. Breakdown is a science fiction thriller combining the best elements of shooters and fighters into a comprehensive first-person action adventure. The twisting storyline is revealed through high-end, real-time rendered graphics, accompanied by a licensed music soundtrack. The game features fierce hand-to-hand and weapons-based combat, challenging puzzles, surreal dream sequences, advanced A.I. and massive, detailed environments for exploration. For mature audiences only.
---
Notes About Additional Content
Our products may not include additional material like Digital Copies, Online Passes or promotional downloadable content (DLC).