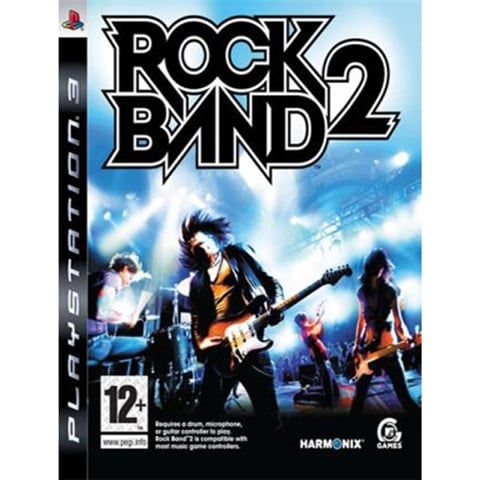 WeSell for
£3.50
WeBuy for cash

£0.90

WeBuy for voucher

£1.40

In stock online
Rock Band 2 (Game Only)
Rock Band 2 lets you and your friends take your band on an even more expansive and immersive world tour - in person or online - and continue your rock and roll fantasy.
Harmonix, deliver Rock Band 2, the next step to the platform that lets audiences of all ages interact with music in an all-new way. Rock Band 2 lets players vicariously jam out as some of the best guitarists, bassists, drummers and singers of all time.
---
Notes About Additional Content
Our products may not include additional material like Digital Copies, Online Passes or promotional downloadable content (DLC).