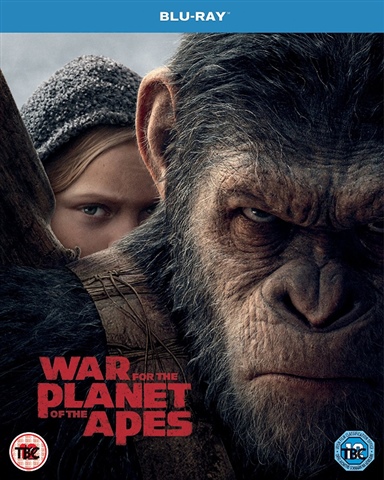 War For The Planet Of The Apes

(12) 2017

WeSell for
£10.00
WeBuy for cash

£4.00

WeBuy for voucher

£6.00

In stock online
War For The Planet Of The Apes (12) 2017
Matt Reeves directs this second sequel in the 'Planet of the Apes' franchise starring Woody Harrelson and Andy Serkis. Following on from the events of 'Dawn of the Planet of the Apes' (2014), ape Caesar (Serkis) finds himself and his kind trapped in a war with the humans led by Colonel McCullogh (Harrelson). Although adamant that apes are not savages, when a large number lose their lives at the hands of the humans, Caesar channels his dark side and vows to get revenge for every ape life lost. The cast includes Steve Zahn as Bad Ape, Judy Greer as Caesar's wife Cornelia and Gabriel Chavarria as top human soldier Preacher.
---
Notes About Additional Content
Our products may not include additional material like Digital Copies, Online Passes or promotional downloadable content (DLC).