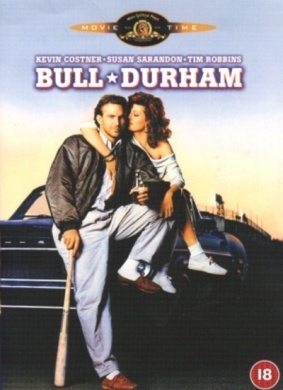 WeSell for
£0.50
WeBuy for cash

£0.01

WeBuy for voucher

£0.01

In stock online
Bull Durham (18)
A seasoned baseball player (Kevin Costner) is assigned to coach a hot-shot newcomer (Tim Robbins) in this comic romance set in North Carolina. However, the new boy's concentration is diverted by baseball groupie Susan Sarandon, who picks a lover from the team every year to train in the erotic arts. A confrontation between the two coaches looms.
---
Notes About Additional Content
Our products may not include additional material like Digital Copies, Online Passes or promotional downloadable content (DLC).