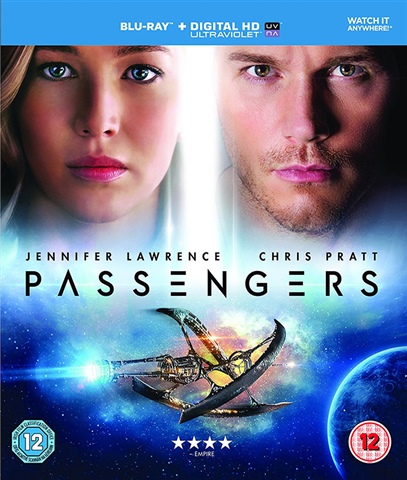 WeSell for
£5.00
WeBuy for cash

£2.00

WeBuy for voucher

£3.00

In stock online
Passengers (12) 2016
Jennifer Lawrence and Chris Pratt star in a high-stakes adventure about two passengers, Aurora and Jim, onboard a spaceship transporting them to a new life on another planet. The trip takes a deadly turn when their hibernation pods mysteriously wake them 90 years before they reach their destination. As they try to unravel the mystery behind the malfunction, they discover that the ship itself is in grave danger. With the lives of 5,000 sleeping passengers at stake, only Jim and Aurora can save them all.
Features:
On The Set with Chris Pratt featurette
Casting The Passengers featurette
Creating The Avalon featurette
Outtakes From The Set
Book Your Passage - Looking for a new life? Learn more about the Homestead Company. See what awaits you.
---
Notes About Additional Content
Our products may not include additional material like Digital Copies, Online Passes or promotional downloadable content (DLC).