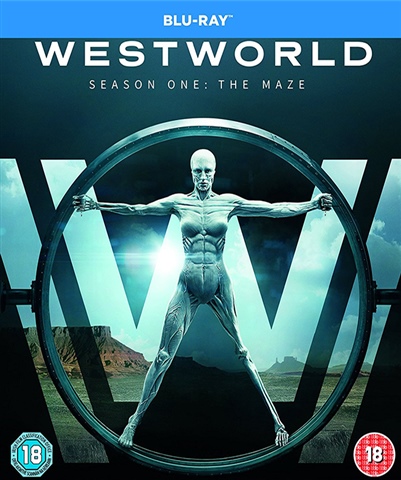 Westworld - Season 1 (18)

WeSell for
£28.00
WeBuy for cash

£13.00

WeBuy for voucher

£18.00

In stock online
Westworld - Season 1 (18)
Inspired by the 1973 motion picture of the same name, Westworld - season 1 is a one-hour drama series about a futuristic theme park populated by artificial beings. Written and directed by Michael Crichton this dark odyssey about the dawn of artificial consciousness and the evolution of sin is set at the intersection of the near future and the re-imagined past. It explores a world in which every human appetite, no matter how noble or depraved, can be indulged.
Features:
Pilot
Chestnut
The Stray
Six Impossible Things
Contrapasso
Trace Decay
Trompe L'Oeil
The Adversary
Job's Root
The Bicameral Mind
---
Notes About Additional Content
Our products may not include additional material like Digital Copies, Online Passes or promotional downloadable content (DLC).