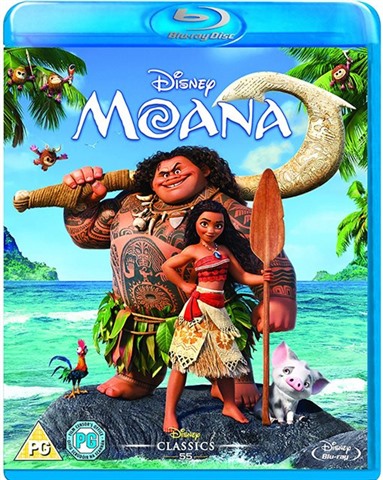 WeSell for
£10.00
WeBuy for cash

£4.00

WeBuy for voucher

£6.00

In stock online
Moana (PG) 2016
A sweeping, CG-animated adventure about a spirited teenager who sails out on a daring mission to prove herself a master wayfinder and fulfil her ancestors' unfinished quest. During her journey, Moana meets the once-mighty demi-god Maui, and together, they traverse the open ocean on an action-packed voyage, encountering enormous fiery creatures and impossible odds.
---
Notes About Additional Content
Our products may not include additional material like Digital Copies, Online Passes or promotional downloadable content (DLC).